We involve ourselves in and collaborate with local communities, networks, and institutions. We spread the knowledge of our products and our company. We prioritize local sponsorship agreements that support our values. And we do not engage in politics.
2021 Goal: 2% of employees should be apprentices.
2021 Result: 2.80% of employees are apprentices.
How will we win in the future? We are actively planning team-building activities in support of the local community. And we support the local community through sponsorships with the same values as ours.
*Data from DK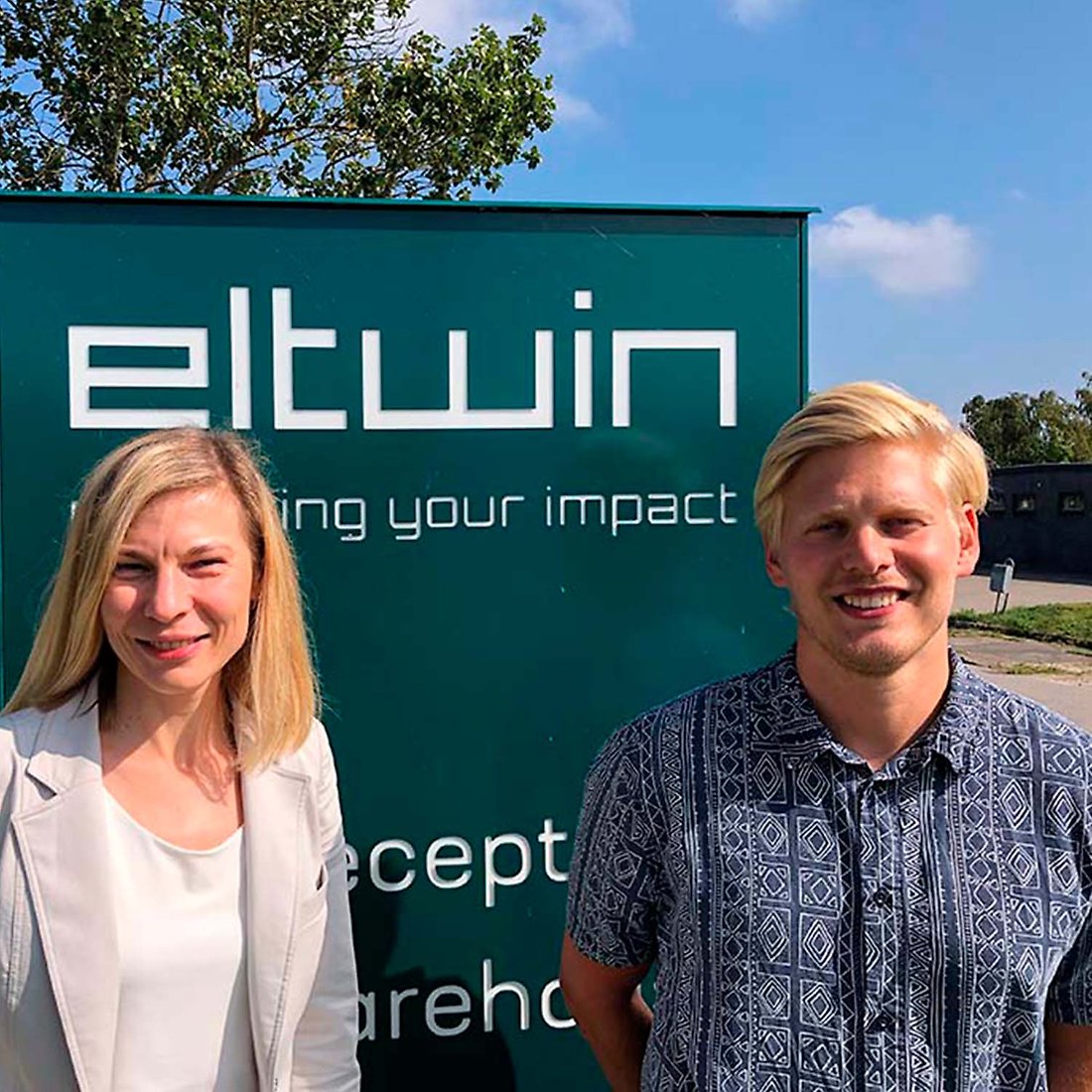 Gaining new perspectives with our interns
How do you help interns succeed? It's all about a 50/50 balance — we learn just as much from them as we hope they get from their experience with us. From logistics to marketing, we're focused on strengthening our intern program to nurture more meaningful work experience — and build connections with the new workforce.
In this article, learn about two of our wonderful interns and their experience at Eltwin.
Making strides to support the local community in Poland
In 2021, our team in Poland focused on building stronger ties in their local community. And no act is too small.
For several years, running in Poland has become more and more popular. And for that reason, we decided to combine running with charity — an initiative led by Grzegorz Smerd, Logistics Leader at Eltwin Poland. It's a way to support our employee's health while contributing to our local community.
During the pandemic, we participated in the NCDC Business Race, benefitting a boy named Kajtek and a girl named Inga, who suffer from spinal muscular atrophy-SMA1. The disease attacks every muscle, making movement, breathing, and eating challenging and often nearly impossible. And their only chance for a better and more reliable future is a gene therapy cure that costs over PLN 9.5 million (just over 2 million euros.)
A cure that we as a company, wanted to support. Our employees were very motivated by the initiative, with many of them participating only because of their passion to help the two children — and not because they enjoyed running.
"We're striving to set an example in our local community for how businesses can do more and do better. So even though this is a small act, it is a step towards a change in mindset of Polish businesses," says Grzegorz.