Long before sustainability was the word on everyone's lips, Eltwin was helping customers across the globe to optimize their products with energy efficient and economical solutions. This commitment to smart solutions that drive business growth, while also having a positive impact on our planet, is in the DNA of all Eltwinners.
Having spent more than 40 years of optimizing our solutions and our customers' products, it is only natural that we continue this tradition with an innovative Corporate Social Responsibility strategy that supports our employees, creates continuous value for our customers, and ensures that our solutions are drivers for growth.

While the public spotlight might be focused elsewhere in terms of the main drivers of the green transition, we are lifting a heavy load here at Eltwin Group. Our solutions are playing their part in the decarbonization of domestic heating, commercial ventilation, and refrigeration. Through partnership, collaboration, and innovation, we can continue to make a difference – securing a better future for both our company and the world at large.
We believe in winning a better future by holding ourselves to strict and ambitious CSR standards. That's why our strategy is defined by seven core principles aligned with the CSR management system DS 49001 which is based on ISO 26000 Pdf, 58 kB.. Only Eltwin Denmark is DS 49001 certified but we follow the ISO 26000 throughout the entire Eltwin Group.
The 2022 CSR report reflects data gathered from the entire Eltwin Group, which includes administrative and production facilities in Denmark, Poland, Australia, and employees working remotely in the United States.
Enjoy your reading.
For questions please contact:
Joan Møller Rusbjerg
CSR & Marketing Manager
Global impact calls for local actions
We empower our colleagues and customers alike to make sustainable choices for our planet. 
We strive to have a positive impact on our employees' wellbeing, our customers' business needs, and our local community. 
We believe that visionary leadership and responsible business practices inspire innovative thinking today for a better tomorrow.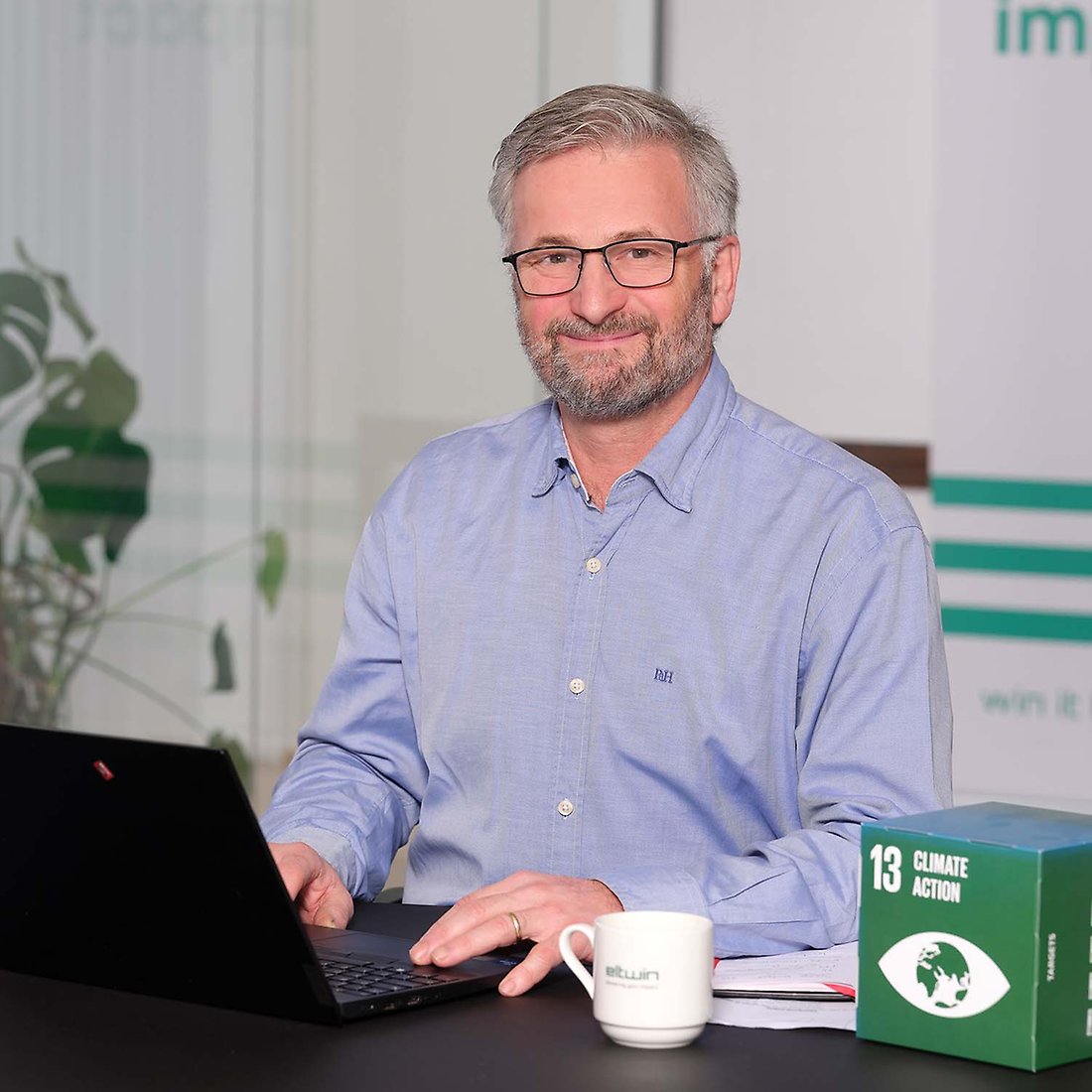 I'll shout it from the rooftops
One of our main sustainability ambitions in 2023 must be to get Eltwin Group and our customers deserved recognition for the role we are playing in the green transition.
Eltwin Group has the potential to directly contribute to reducing the global annual CO2 footprint by tens of billions of metric tons within the next decade. Successfully highlighting this story will increase demand for our solutions and help retain and attract the right talent.
Eltwin Group develops, manufactures, and sells power electronics for the global OEM market, specializing in AC/DV drives, soft starters, and sensors. 
countries: Denmark, Poland, Australia, USA
brands: Eltwin, Hyper, IC, Motron