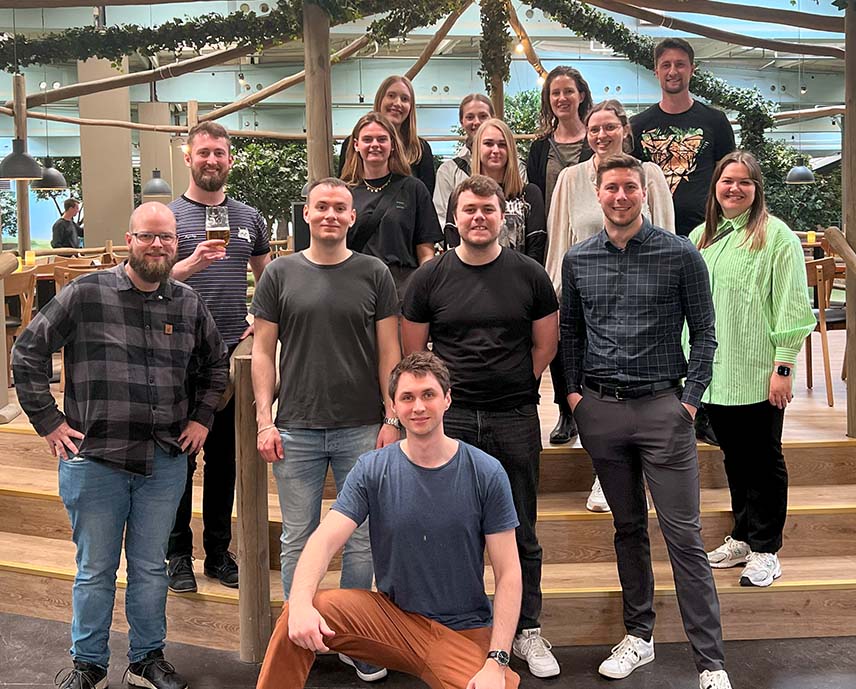 When we call our employees 'Eltwinners', it's about the strong sense of community at Eltwin Group and having the initiative to create win-win opportunities.

This principle was clear to see in the latter half of 2022 when Eltwin Young was initiated by two of our younger Eltwinners at our HQ in Aarhus. With the ambition to create a stronger community and offer more frequent social events, Eltwin Young is a club for Eltwinners under the age of 36.
Attracting and retaining young talent will be vital to Eltwin Group's future. Having quickly grown to include around 30 members, Eltwin Young is likely to play a key role in our employer branding efforts – helping to strengthen camaraderie amongst our younger colleagues.

Eltwin Young was founded by Malin Kildahl Conradsen and Anders Segato and has started out with events around Aarhus such as laser tag, stand-up comedy, and adventure minigolf.

"I was hoping to develop a larger – and stronger – social network with my colleagues. The idea was to create space for spontaneity and fun for younger colleagues, who typically have a bit more spare time," says Malin, who is Eltwin's CSR & Marketing Coordinator.
"..to already have so many people getting involved and suggesting activities is a perfect reflection of our
'Eltwinner' spirit."
"The response has been overwhelming. Company leadership has been really supportive, and to already have so many people getting involved and suggesting activities is a perfect reflection of our 'Eltwinner' spirit. Eltwin Young has made it even more fun to go to work, as I have close connections with colleagues throughout the company."