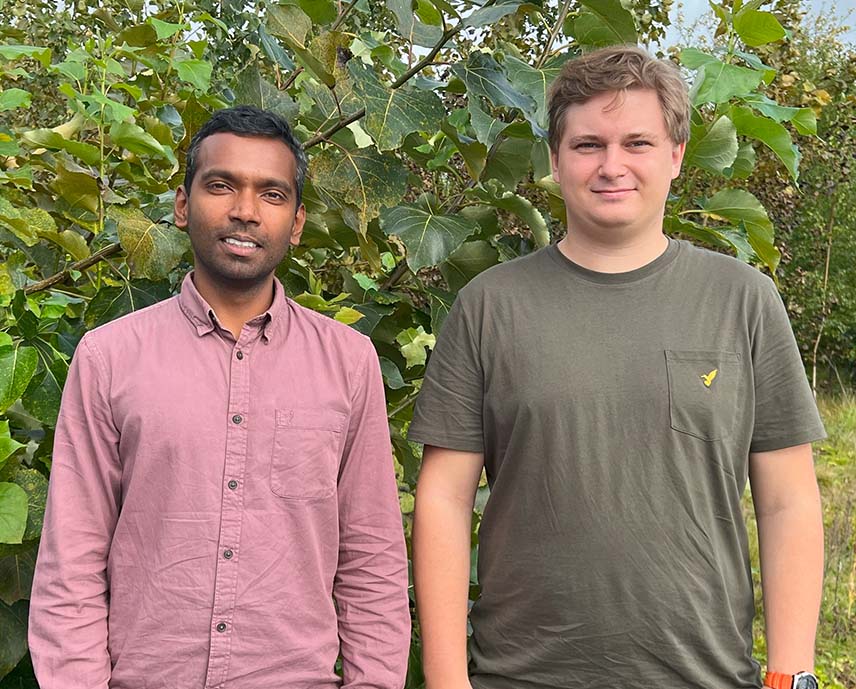 Welcome to Jeppe Schmidt Rasmussen and Rahul Pillai
We are pleased to welcome Jeppe Schmidt Rasmussen and Rahul Pillai, who have both joined our R&D department as Hardware Engineers.
Jeppe has just moved to Aarhus from Odense, where he did his studies and recently finished his master's in electronics with a specialty in power electronics from the University of Southern Denmark. Jeppe has previously worked as a Hardware Engineer in the robotic industry and says about his new position:
"I was looking for the opportunity to work more specialized with power electronics, and I found that at Eltwin."
In his spare time, Jeppe enjoys exploring his new hometown, Aarhus, preferably on a hike in nature.
Rahul holds a master's in power electronics and drives along with previous experience working as a Generator Control Engineer in the wind industry. Rahul was ready for a new challenge where he could be a part of new development projects. Rahul says about his new position:
"The social energy and environment at Eltwin are really good. I'm glad to be a part of Eltwin with exciting development projects combined with great colleagues."
In his spare time, Rahul enjoys staying active, whether it's by swimming, playing badminton, going mountain biking, or going for a run.
We are already excited to have both of them on the team and congratulate them on their new positions.