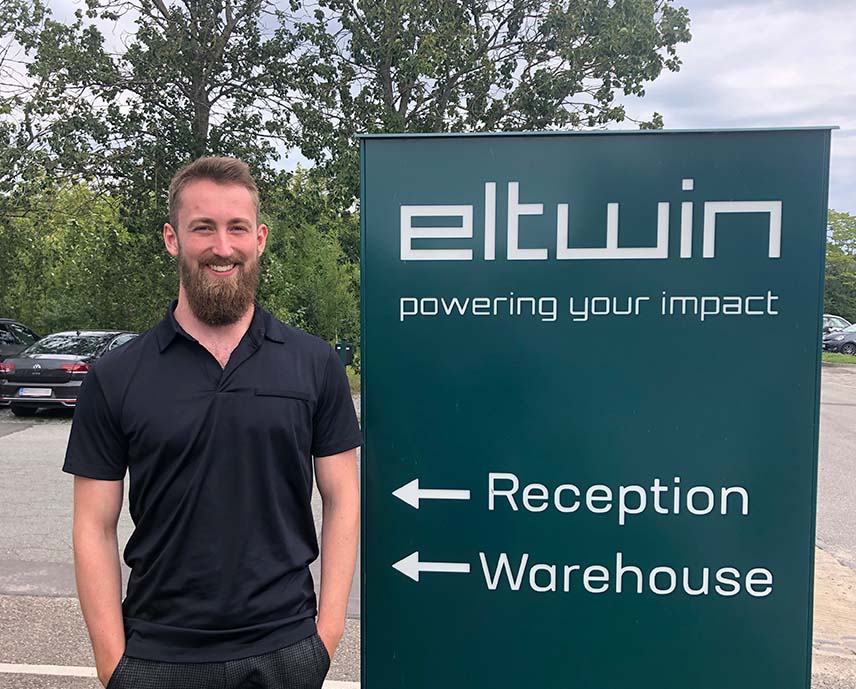 Welcome to Sebastian Sommerlund
We are delighted to welcome our new employee Sebastian Sommerlund as our new Supply Chain Assistant.
On a daily basis, Sebastian will handle a large variety of administrative tasks and support the supply chain team.
Sebastian has recently finished his traineeship with specialty in sales and digital commerce and has experience with both B2B sales and logistically tasks in different departments during his time as trainee.
Sebastian says about his new position: I'm excited to be a part of Eltwin and build practical experience on top of my education.
In his spare time, Sebastian enjoys spending time in the gym and occasionally sail racing and surfing.
We are happy to have Sebastian on board Eltwin Group and congratulate him on his new position.