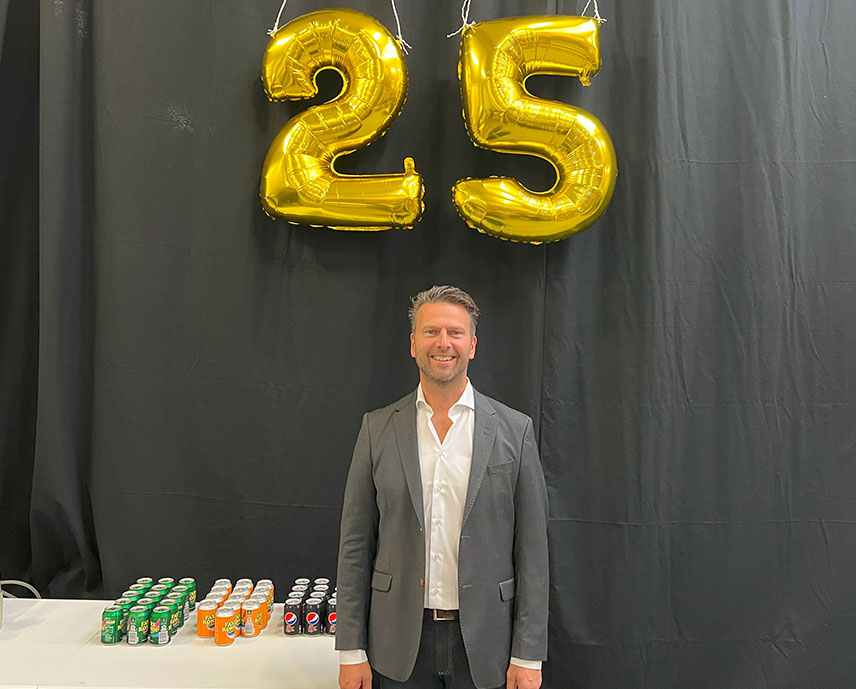 Steffen Lange celebrates his 25th anniversary
Steffen Lange celebrated his 25th work anniversary at Eltwin Group on the 12th of October 2023. Steffen joined Eltwin in 1998 as an operator in the mechanic team. After a few years, he transferred to the warehouse to lend a helping hand, eventually taking over the responsibility of the warehouse. Today, Steffen is the Warehouse Manager with a great team of employees.
Steffen had initially planned to stay for only a few months to explore other job opportunities. Yet here we are, 25 years later, still enjoying the pleasure of having Steffen on the team.
"I have been here for 25 years because we have been on this exciting growth journey – and what a journey it has been! Twenty-five years ago, we were a small company with a familiar atmosphere. Even though we have grown rapidly since then and welcomed many new faces, that familiar atmosphere still remains. That's what I appreciate about Eltwin. I'm ready for many more years to come," says Steffen.
Steffen loves being an active part of the team and the flow of the warehouse, and we highly value him for his great spirit, work ethics, and commitment as a seasoned Eltwinner.
We congratulate Steffen on his 25th anniversary and look forward to many more years to come.