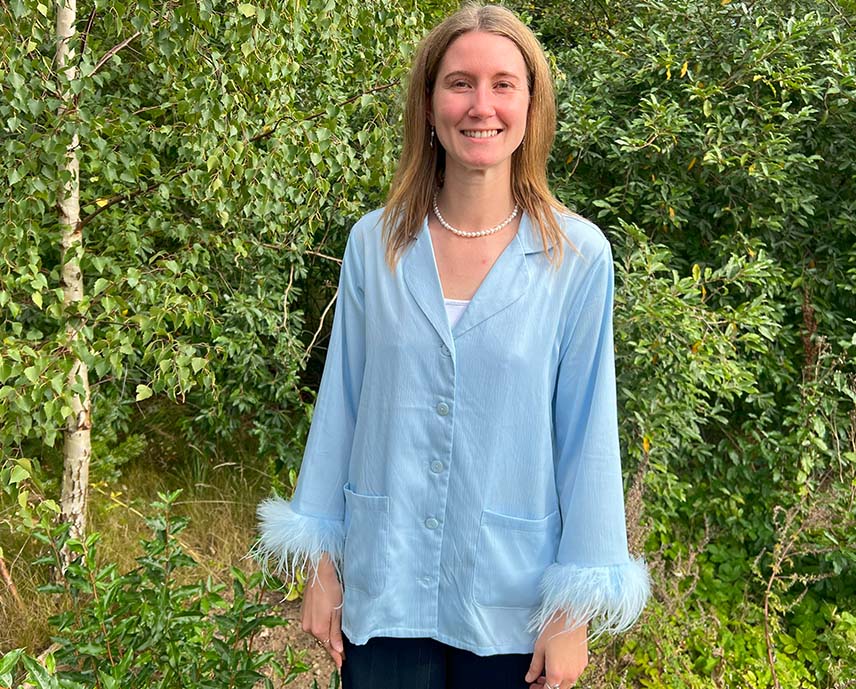 Welcome to Matilde Borg Grønlund
We are pleased to welcome Matilde Borg Grønlund as our new ESG Controller.
Matilde has a master's in education science from Aarhus University and recently finished her course at The Green Academy with a focus on sustainability and the green transition.
At Eltwin, Matilde is starting in a brand-new position as ESG Controller. The role is broad, and Matilde is a part of making our yearly ESG report, with the responsibility for diving deep into Eltwin's impact on the environment, but also focusing on gathering and analyzing data for scope 3. Matilde play an important role in the Finance department while working in close cooperation with the CSR team as well.
Matilde cares about the environment, not only at work but also in her spare time. She also enjoys being active in nature, whether it's running, doing yoga, surfing, or practicing pilates. We have already had the pleasure of a mindful yoga class with Matilde, as she is a trained yoga instructor.
"Eltwin has this very warm, safe, and welcoming atmosphere, which made me comfortable right away. I'm especially looking forward to being a part of the youth club 'Eltwin Young' to get to know my young colleagues better," says Matilde.
We are glad to have Matilde join us and are excited to see where she can drive our ESG initiatives.
Congratulations on the new position, Matilde!