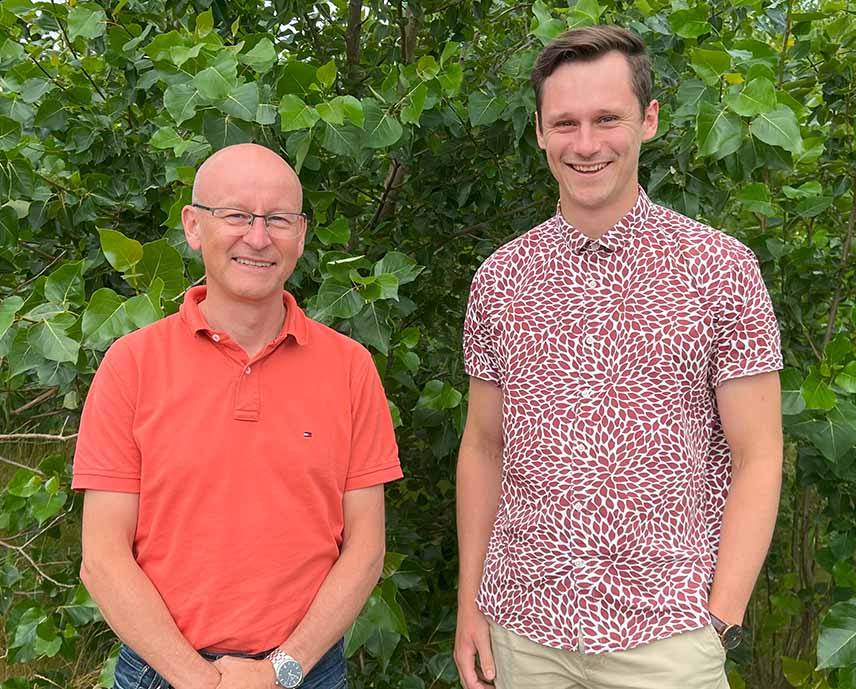 Welcome to Henrik Roland Jensen and Niklas Birwe
We are happy to welcome our two new Software Engineers in the Controls department, Henrik Roland Jensen and Niklas Birwe.
Niklas has an education in electronics engineering as well as a background in software development. For Niklas, it is important to work with a product that has a greater purpose as he says: "I want to be a part of developing products that move and drive the technological development and see that it makes a positive impact. The fact that I get to make a positive impact on the green transition makes Eltwin the perfect workplace for me".
In his spare time, Niklas enjoys immersing himself in projects on his own to learn something, but he also enjoys being active on a bike or mixing cocktails for his friends.
Henrik has his backpack full of experience working primarily with software development and was ready to try some new challenges and be a part of exciting projects. Henrik says about his new position: "I like Eltwin's size where you, even though we are growing and expanding, still get the feeling that everybody knows each other. That is a positive work energy I'm glad to be a part of".
When Henrik is not at work, he's often found on his bike enjoying a nice long ride around Danish nature.
We are thrilled to have both Niklas and Henrik on board and congratulate them on their new positions.