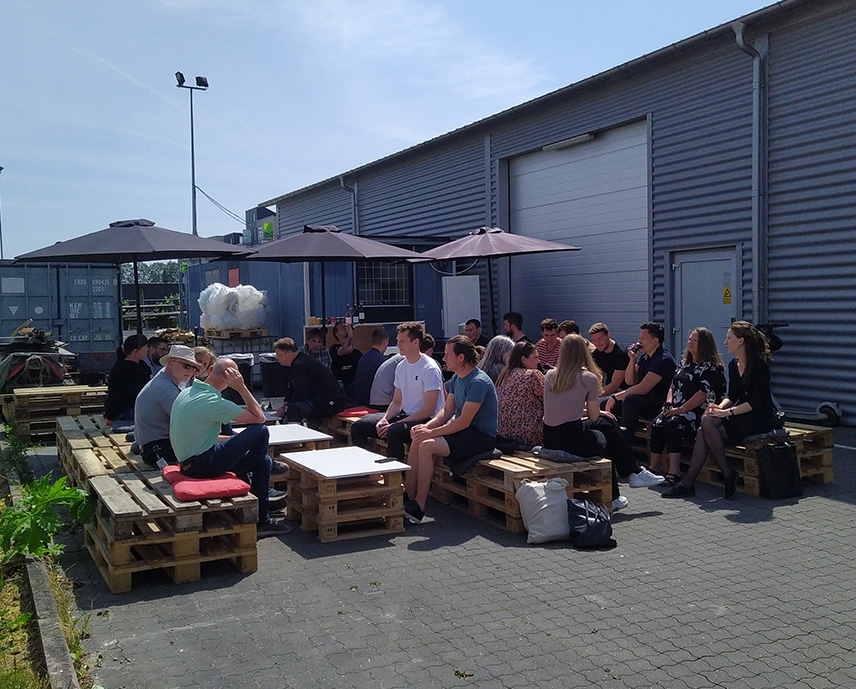 What better way to start off a weekend in this fantastic sunny weather than by having a Friday bar after work. Well, we can't think of any.
Our Warehouse Manager, Steffen Lange, was the organizer behind this Friday bar and converted our parking lot into a cozy summer lounge area, where everybody could drop in once their workday ended. He did well, we must say.
As Eltwinners, we prioritize and like to spend time together both on and off the clock. This Friday bar was, therefore, the perfect way to enjoy a couple of hours in each other's company and wish all of our colleagues a nice weekend.
We are ready for the next one!