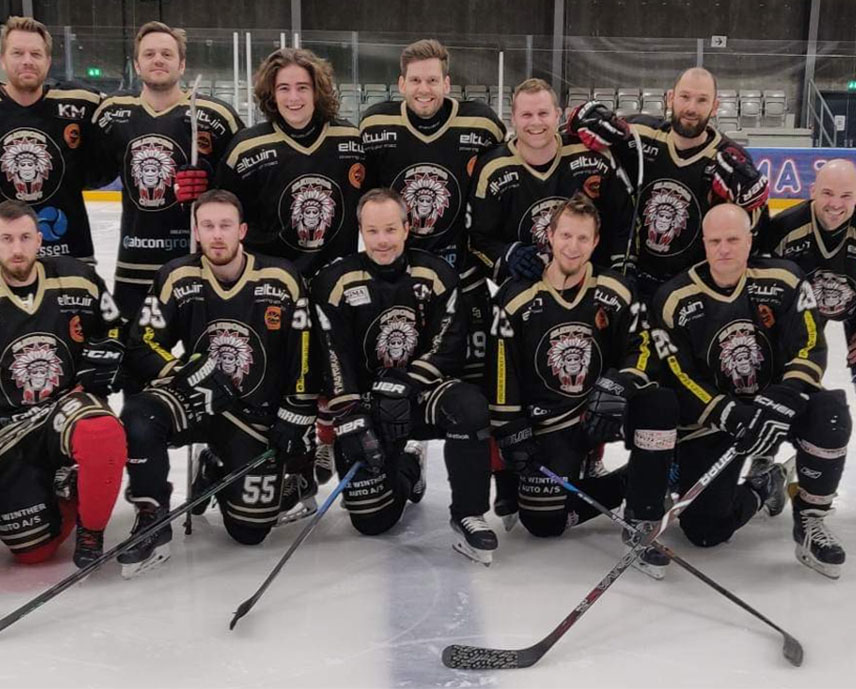 Sponsorship for
Silkeborg Chiefs
Local engagement is one of Eltwin's 7 CSR principles and we therefore prioritize supporting local teams and, in this case, Silkeborg Chiefs.
The team is for seniors with ages spread from 20 to 60 years old who are training twice a week during a season. The team also participates in small tournaments and matches against similar teams both in Denmark and abroad.
For Silkeborg Chiefs, the social aspect of the team is just as important as training on the ice. There is room for everybody and with a strong community, there is always a good atmosphere and laughs both on and off the ice. No matter your age, the ice hockey training at Silkeborg Chiefs is good for all the muscles in your body and a good combination of coordination and cardio. A normal training session consists of everything from technical drills to fun exercises and match practice.
At Eltwin we are happy to support a local team such as Silkeborg Chiefs where age or which level you are on is not a factor - but exercising in a fun community is.
Go Silkeborg Chiefs!