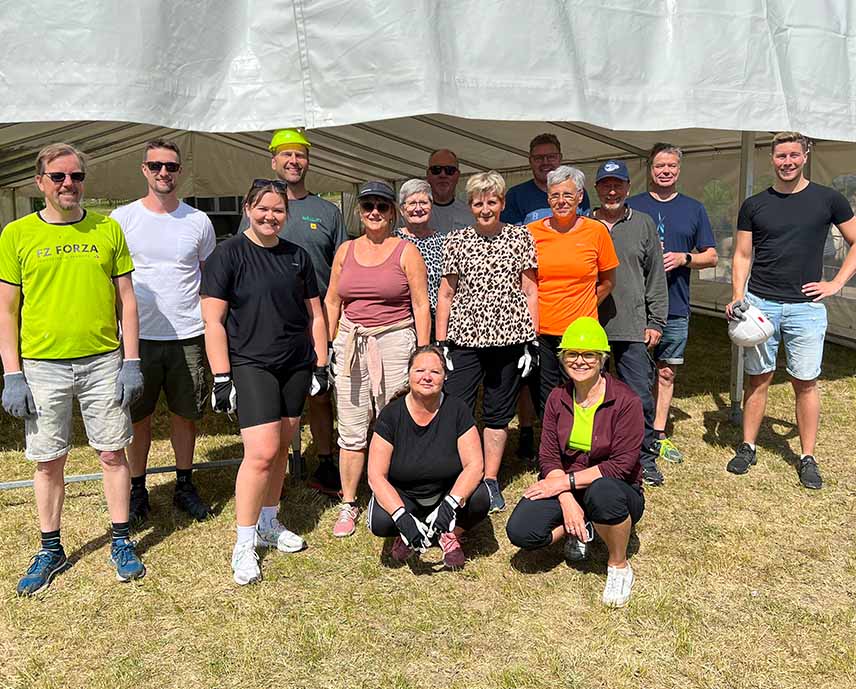 CSR crew doing another year of volunteer work
Wednesday May 31, 15 eltwinners were part of this year's CSR crew and participated in voluntary work at Sølund Musik Festival and as last year, we had to raise a large venue tent and install a dance floor. And we are getting good at it! The weather was beautiful, the atmosphere was top notch and by working together we solved the task.
Sølund Musik Festival is the largest music festival in the world for people with disabilities, with the purpose of giving them the opportunity for cultural and social gatherings.
We were even lucky enough to end the day with a private concert by The Mumes, a band made of people with various disabilities. They were really good!
This CSR-event supports our CSR principles:
Local Engagement
Social Responsibilities
Employee Satisfaction
Strong Leadership