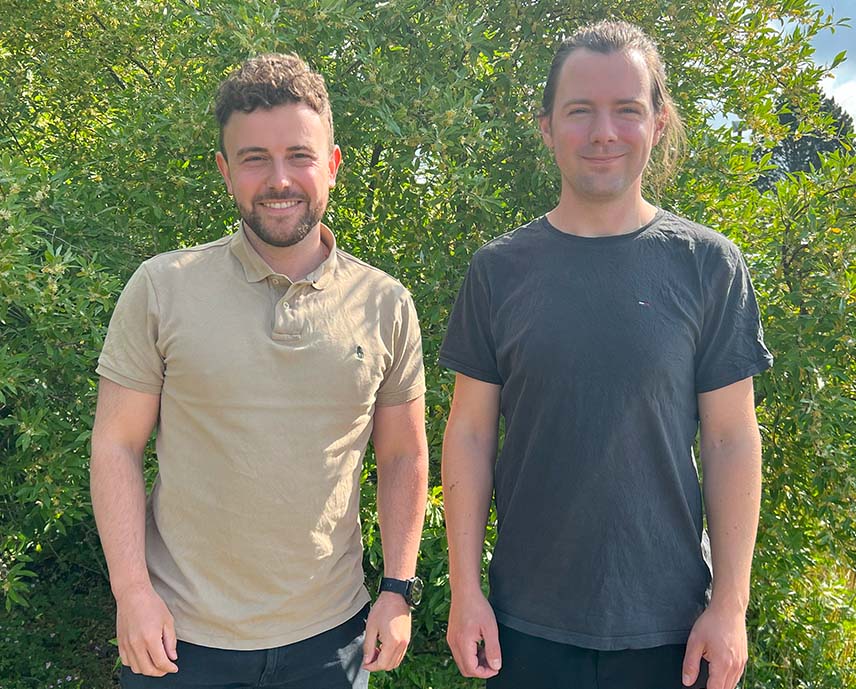 Welcome to Daniel Bo Rønnest Andersen and Michael Kindberg Mønster
We are happy to welcome both Daniel Bo Rønnest Andersen as a Hardware Engineer in our R&D department and Michael Kindberg Mønster as Software Engineer in our Controls department.
Daniel has a great interest in power electronics and has previous experience in test systems and the wind turbine industry. Daniel says about his new position: "I'm really excited about being a part of Eltwin where I get to work more concentratedly with development and do more practical and hands-on work within power electronic converters. I know that this is the way I want to take my career in."
After a long day behind a screen, Daniel enjoys going hunting with family and friends. If he's in the mood for exercise you can find him swimming lanes in the swimming pool.
Michael is originally educated physicist and has experience in embedded software engineering. In his new position, Michael will be a part of developing embedded software for controls. Michael enjoys working with electronics and says about his new position "I quickly learned that the tasks were exciting and the chemistry and atmosphere at Eltwin is really good – and then I knew that this was the place for me."
Michael loves the nature and to be active in it by kayaking or hiking.
We are happy to have both of them on board and congratulate them on their new positions.