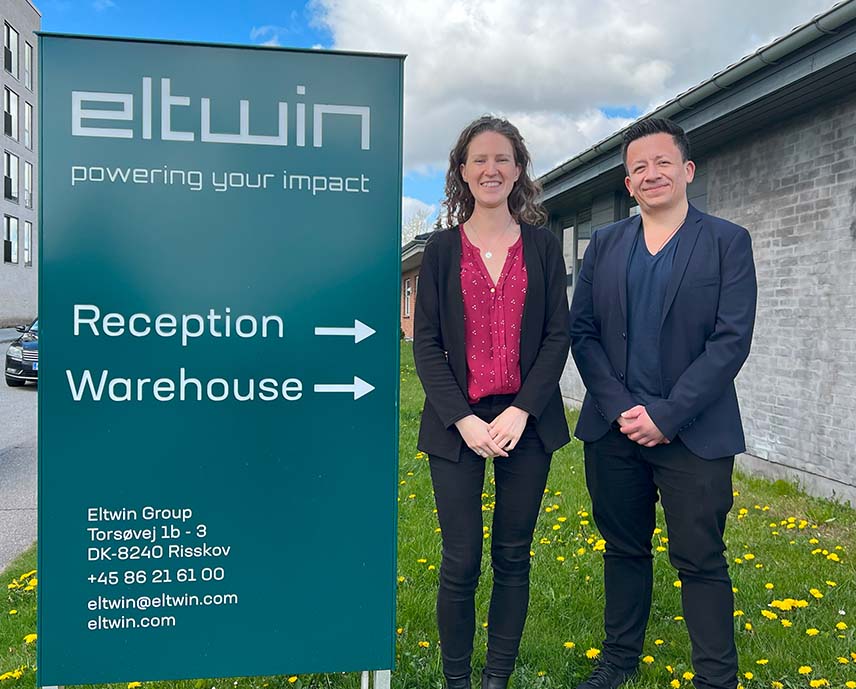 Welcome to Camilla Østergaard Jensen and Robert Vargas Nielsen
Two new Eltwinners join our team, and we are happy to welcome both Camilla Østergaard Jensen as Purchaser and Robert Vargas Nielsen as Business Controller.
Camilla has previous experience with purchasing in a production company both in Germany and Denmark. In her spare time, Camilla enjoys baking and being creative by doing beautiful Greenlandic beading. Camilla says about her new position: "I knew that I loved working with purchasing in a B2B production company. The positive culture and sense of community here at Eltwin is only a big plus and I already feel very integrated."
Roberts has skills as a BI specialist and Business Controller. Skills Robert uses to help improve our BI and data on our rapid growth journey. When Robert is not cracking data or being a father, he finds joy in dancing salsa. We hope he is ready to give us all a lesson!
Both of them agree that the work-life balance we have here at Eltwin is very important for them as Robert also says, "When you look around at the employees at Eltwin, it's very clear that they like being here – they look happy. And I enjoy being a part of that."
We are happy to have both Camilla and Robert on board with us and congratulate them on their new positions.