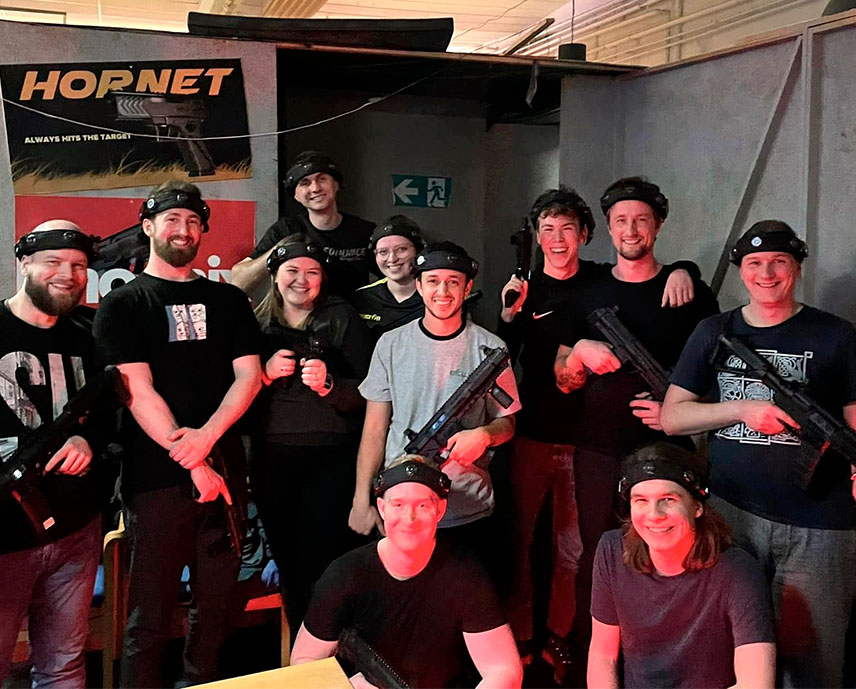 At Eltwin, we strive to make sure that all employees feel engaged and happy to go to work. Therefore, it is important for us that our young employees enjoy their youth and create friendships across the organization. So, we are thrilled to announce that Eltwin Young saw the light of day, in the fall 2022.
Eltwin Young consists of both full-time employees, student workers and interns and functions as a social network for all our young employees. The primary purpose is to create a strong community by doing fun activities and with room for being spontaneous together.
The group is initiated and created by young employees for young employees and they started off their journey with laser tag, where everybody gave their all!