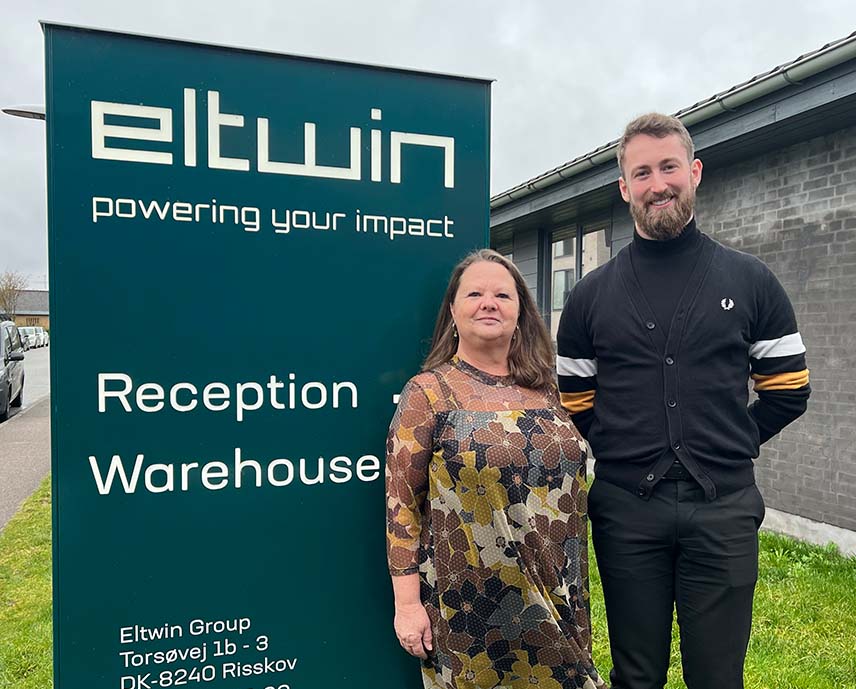 Gearing up our Internal Sales for future growth
At Eltwin Group we need the best possible resources on our team to achieve our goals. Not only do we have a new CEO, Jens Ebbesen, but overall, in the organization, we are continuously hiring new talents and skilled employees. However, we also focus a great deal on developing the skills of our current employees to upgrade and prepare Eltwin for future growth.
We strive to use our employees where they are best, and we are happy to share that two of our employees are entering new roles and responsibilities.
Lene Nielsen is promoted to Team Leader for the Internal Sales department. Lene has been with Eltwin for 19 years and started in our production, which gives her hands-on experience to help our customers in the best possible way. As Lene says:
"Maintaining the relationship with our customers is extremely important in a time of growth as their demands are increasing. It is clear that my technical and practical knowledge is valuable for the customers."
Now Lene has the daily responsibility of managing the Internal Sales department, which is an important link between the different departments of Eltwin.
Gearing up our internal sales, Sebastian Sommerlund relocates from a position as Supply Chain Assistant. He will be a part of order handling and customer service and other specific customer tasks. He will also be responsible for his own customers. Sebastian says about his new position:
"I have always wanted to work with sales, so I'm very excited to join the team"
We are very happy to have both Lene and Sebastian as a part of Eltwin and congratulate them on their new roles.