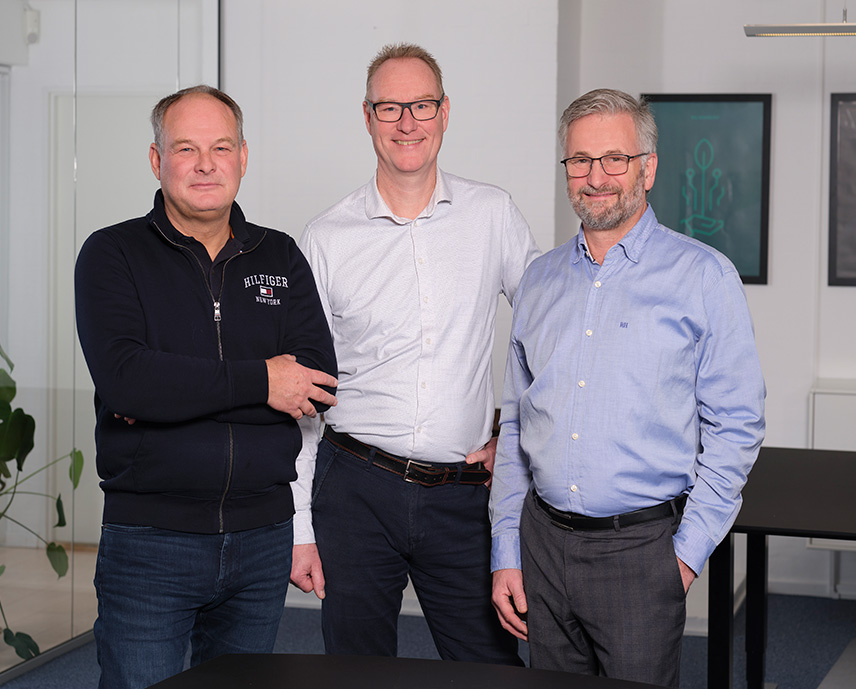 Eltwin Group are pleased to announce the appointment of Jens Ebbesen as new CEO, effective January 1, 2023. Together with COO, Jørn Kristensen, they are the future executive team at Eltwin Group.
The Aarhus-based and NIBE Group-owned company develops, manufactures, and sells power electronics for a variety of HVAC and industrial applications.
The organizational change is the result of long-term Director of Business Development, Morten Enggaard Hansen's, decision to step down after 20 years at Eltwin. This gave the CEO and son of the founder, Jørn Kristensen, the opportunity to choose a new role as COO being passionate about manufacturing, machinery, and factories.
The newly appointed CEO, Jens Ebbesen, has sound management, supply chain and sales experience from industrial companies in Denmark and abroad.
"Together with our talented employees, I look forward carry Eltwin forward into a new era. Being a part of the green transition and driven by developing and producing power electronics especially for heat pumps, we face a tremendous growth. Therefore, we are up-scaling our manufacturing operations in Denmark, Poland and in Australia. At the same time, we are looking for a new location in Aarhus as we have outgrown our present premises in Risskov. A new headquarter will support the rapid growth in the years to come giving our business and employees much better facilities," says Jens, as he continues:
"To succeed in this large transformation, Eltwin will continuously need top talented and skilled employees. Being a part of a growing company and the green transition, our strong sustainability agenda will help us attract and retain employees as they increasingly are seeking a workplace with value and purpose."
What the future holds for the full-blown entrepreneur, Morten Enggaard Hansen, only he knows. After 20 years at Eltwin Group – 10 years as owner of Motron A/S and co-owner of Eltwin A/S and hereafter 10 years as hired Director of Eltwin Group, he decided his journey has come to an end. Now, he will pay all his attention to his family, new projects and designing his new adventures.