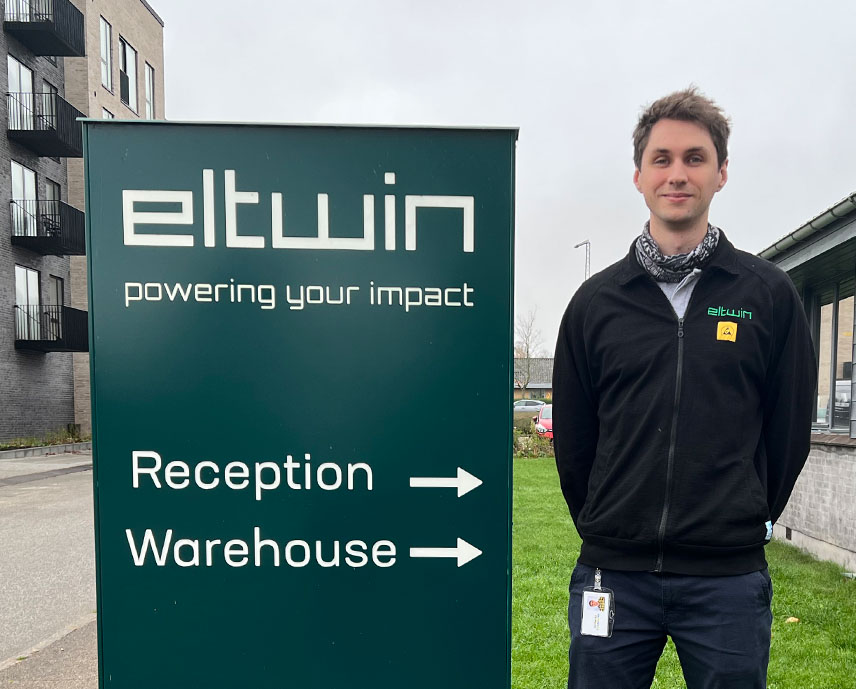 Welcome to Gintaras Zubavicius
We are happy to welcome Gintaras as a new Hardware Engineer in our R&D department.
Gintaras has a Master in Power Electronics and Drives from Aalborg University and previously worked as an Electrical Engineer with electrical design as a consultant where he worked interdisciplinary on a daily basis.
At Eltwin, Gintaras is a part of doing hardware design along with developing and maintaining new Drives and says about his new position:
"I can't wait to dive into and focus on the exciting projects here at Eltwin and to be a part of the R&D team."
Gintaras enjoys filling his spare time with friends doing different activities such as bouldering, padel tennis, disc golf and occasionally a round of computer games when time allows it.
We are glad to have Gintaras joining us here at Eltwin and congratulate him on his new position.