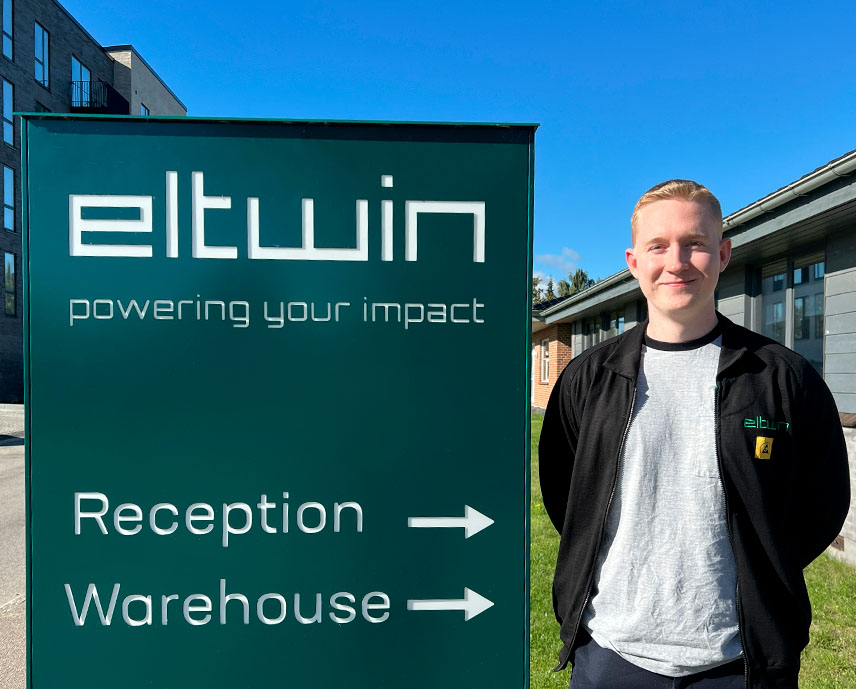 Welcome to Peter Færch Freudendahl
We are happy to welcome Peter Færch Freudendahl as Intern in the Supply Chain team.
Peter is currently studying Value Chain Management at VIA University College and worked as a Student Worker At Eltwin Group prior to his 5th semester internship. He says:
"I'm excited about doing my internship at Eltwin Group, where I get both insightful and practical experience as a part of my education."
We strive to give Peter a meaningful and enlightening internship with a thorough insight into our company and how the Supply Chain team work on a daily basis, so he is ready to return to his studies with a backpack full of practical experience. Therefore, Peter has a large variety of tasks including planning, optimization, starting projects, tracking and following up on production and creating scenarios for our new upcoming ERP system.
In his spare time, Peter enjoys reading a good book, going to the gym and occasionally playing a game of badminton.
We are happy to have Peter on board in Eltwin Group.