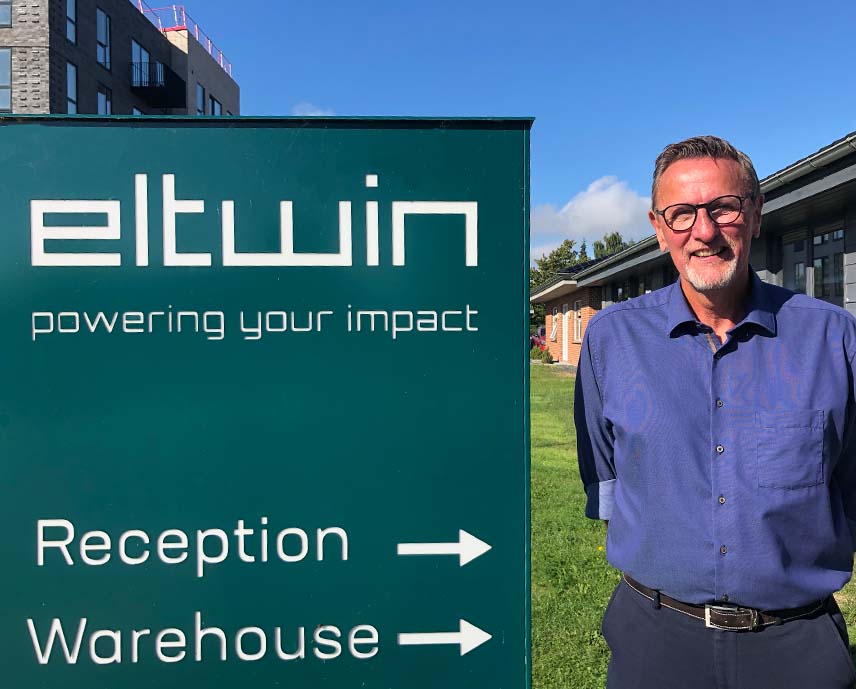 Welcome to Lars Schjønning
We are delighted to welcome Lars Schjønning as our new Sales Manager, Controls.
Lars will develop and manage the Controls team consisting of Key Account Managers and Product Development Engineers. His focus will be on creating a synergy of customers in the segment of sustainability with customized controls, produced in our own production sites in Denmark and Poland, for a variety of HVAC and industrial applications.
Lars has previous experience as both Sales Manager and Director in the field of indoor climate, energy optimization and sustainability, which he is highly interested in. We find these competencies and knowledge a perfect boost for Eltwin's sustainable journey.
In his spare time, you will often find Lars on the golf course or spending time with family and friends. We are glad to have Lars joining us here at Eltwin and congratulate him on his new position.