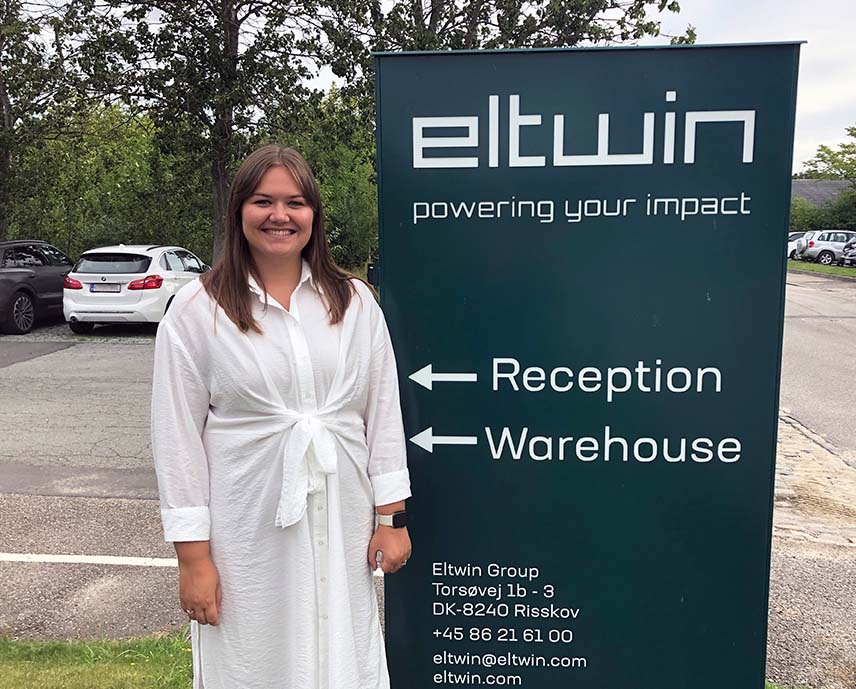 Welcome to Malin Cecilie Kildahl Conradsen
We are happy to welcome Malin Cecilie Kildahl Conradsen as our new CSR & Marketing Coordinator.
Malin has previous experience in B2B marketing in both national and international contexts and recently finished her master's degree in Global Marketing Management from the University of Southern Denmark. Her thesis concerned the use of CSR and sustainability in marketing strategies, and we, therefore, find Malin to be the perfect fit for our CSR & Marketing team.
At Eltwin, Malin will be a part of increasing and strengthening our digital presence, work with our 7 CSR values and help create awareness about the Eltwin brand.
We look forward for Malin to bring in her newly educated mind as she says:
I'm very excited to bring in my competencies from my previous experience and theoretical background in play to help strengthen the Eltwin brand.
Malin loves baking and spending time with family and friends in her spare time.
Congratulations on your new position and welcome to Eltwin.