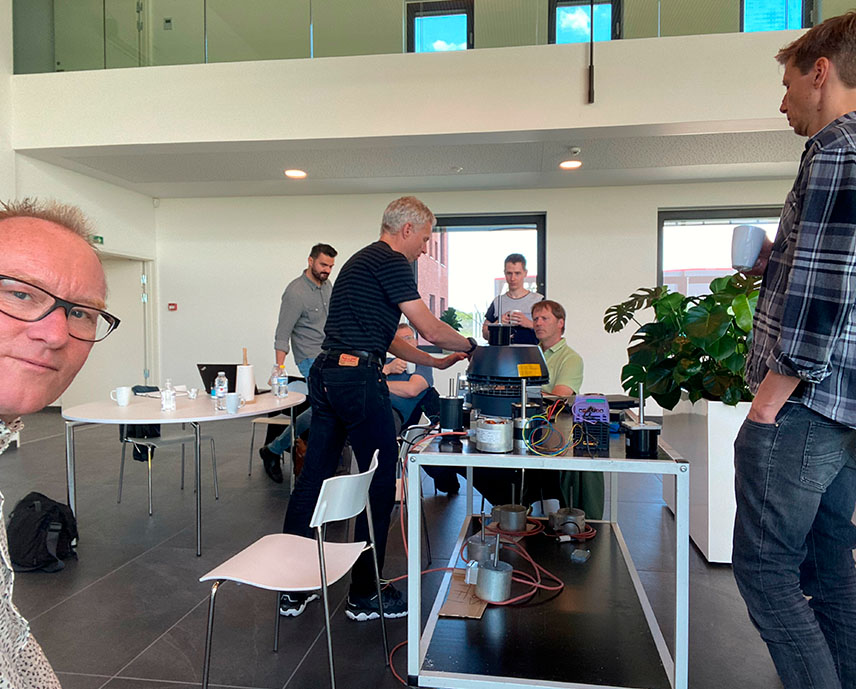 Benefiting joint innovation lab between Eltwin and Exodraft
Collaboration, like any partnership, requires learning on both sides. And to boost innovation, knowledge sharing on future technologies, and creating new product ideas, Eltwin's R&D team was invited to join long-term customer Exodraft

External link. in their innovation lab for a day.
Open innovation
Eltwin and Exodraft, a Danish-owned market leader in solutions for mechanical draft systems, have partnered for nearly 30 years. Our two companies have evolved together and collaborated on innovation and product development.
The recent innovation lab day and no specific agenda other than open for combining resources, talent, and significant knowledge to drive the innovation process. Through research, experimentation, and brainstorming, the team benefited from more than thirty years of expertise and collaboration and ended with a new R&D project to be evolved.
Collaborating advantages
The R&D teams from both companies found the joint innovation day inspiring and motivating. The participants built a closer network, speeded up the acceleration of knowledge sharing, and expanded the understanding of their different needs and market requirements.
Thank you to Rene Mulvad, Technical Director, and Thomas Irming, R&D Engineer – both at Exodraft – for initiating the day and for the invitation.