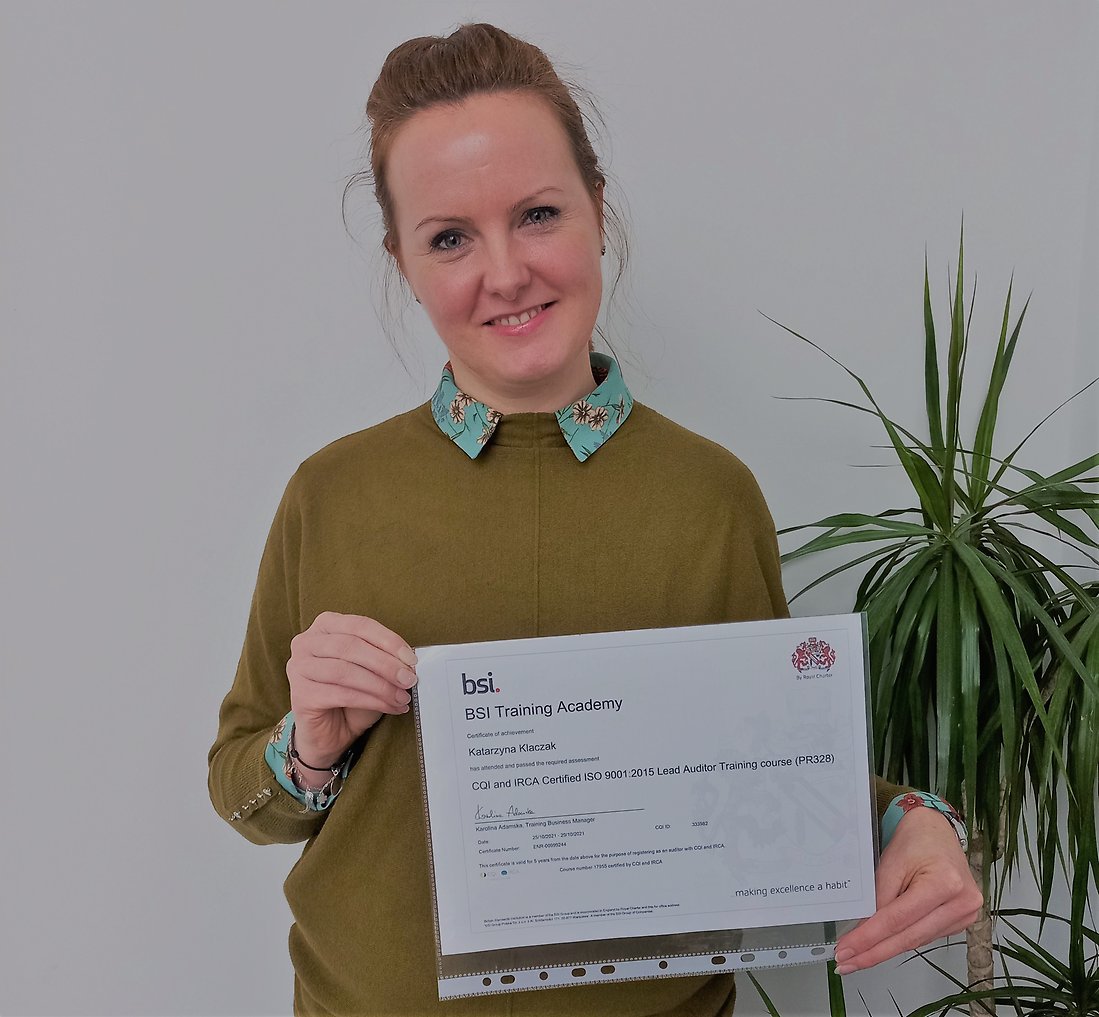 Katarzyna Klaczak is our new certified lead auditor
Katarzyna Klaczak, our Integrated Management System Engineer, completed a training conducted by BSI institutions "The Lead Auditor of the Quality Management System according to ISO 9001: 2015" (CQI / IRCA Chartered Quality Institute / International Register of Certificated Auditors accreditation - 17955). The positive result of the international exam allowed Katarzyna to register with IRCA as a certified leading auditor of quality management systems according to the ISO 9001 standard.
The course allowed Katarzyna to fully understand the role of the lead auditor and develop the skills she needs to conduct audits in the most effective way. In addition, she has the knowledge and skills needed to conduct audits of the second (supplier's audits) and third (certification audits) of quality management systems in relation to ISO 9001, in accordance with ISO 19011 and ISO / IEC 17021.
The international audit competencies gained allow Katarzyna to:
Conducting second party audits in your supplier chain to improve your supplier cooperation skills.
Training of the team of auditors.
Work as an external auditor for notified bodies that certify organizations (after internship).
Being a consultant who helps in the implementation of quality management systems in organizations.
Investing in your development and broadening your career prospects through cooperation with certification bodies.
Along with increasing the professionalism of our lead auditor, the efficiency of the entire team of auditors will increase and, consequently, the effectiveness of the entire quality management system.
We congratulate Katarzyna on her new title.