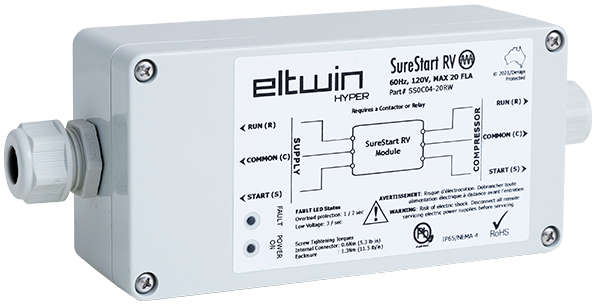 Eltwin Hyper Announces ISO 9001:2015 Certification
Eltwin Group is delighted to announce that Eltwin Hyper has been awarded ISO 9001:2015 certification.
Commitment to Quality
Increasingly, Eltwin Hyper is being assigned contracts that include significant development and support elements. It is therefore important to Eltwin Hyper to be able to demonstrate their commitment to strengthening and sustaining the quality of their services.
The certification provides assurance to customers that Eltwin Hyper run quality governance to the very highest standards through fact-based and data-driven decision making.
A Continuous Improvement Culture
Eltwin Hyper's decision to work towards ISO 9001:2015 accreditation demonstrates their commitment to continually improving quality in relation to the reliability, efficiency, and effectiveness of their products and services.
To become ISO 9001:2015 compliant, the Eltwin Hyper team underwent an extensive audit that included implementation of the Eltwin Group quality management system "Webtools", a management system documentation review, pre-audit, initial assessment, and clearance of non-conformances.
Relentless Focus on Excellence
Gaining ISO 9001:2015 reinforces Eltwin Hyper's focus on creating industry-leading products and services, measured against global benchmarks of industry excellence.
Eltwin Hyper Managing Director, R&D and Business Development, Rudra Ghosal says:
"ISO 9001:2015 certification demonstrates our commitment towards customer satisfaction and continuous drive to find quality solutions for today's challenging business landscape. I would like to acknowledge the tremendous efforts put forth by our employees to achieve this, and the unconditional support provided by Denmark and Poland teams."
Shaun Sandison, Managing Director, Operations & Logistics at Eltwin Hyper adds:
"This certification validates our high-quality standards that were implemented at the foundation of the company. We thank both past and current staff for maintaining this standard as we strive for continuous improvement in the future."
For further information please contact:
Rudra Ghosal
Managing Director, R&D and Business Development
Eltwin Hyper
E-mail to Rudra Ghosal


Shaun Sandison
Managing Director, Operations & Logistics
Eltwin Hyper
E-mail to Shaun Sandison