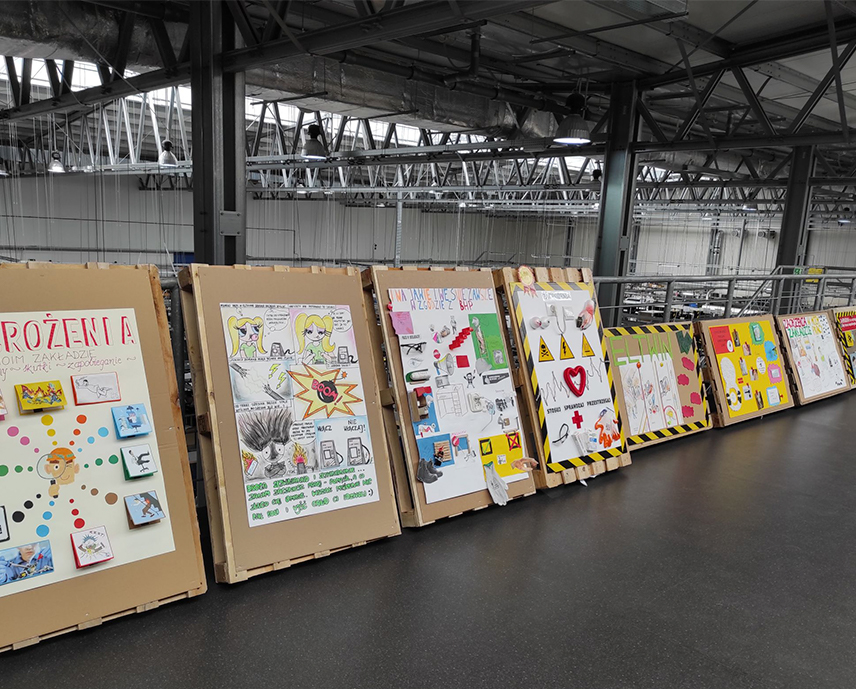 Celebrating World Day for Safety and Health at work
The annual World Day for Safety and Health at Work on 28 April promotes the prevention of occupational accidents and diseases globally. It is an awareness-raising campaign intended to focus international attention on the magnitude of the problem and on how promoting and creating a safety and health culture can help reduce the number of work-related deaths and injuries.
Eltwin Poland celebrated the day by inviting employees to take part in a competition for a poster with the headline: "Hazards in my factory - causes, effects, prevention".
It was a great way to promote safety and analyze hazards at work directly by employees.
18 people applied and prepared 10 posters in groups.
The level of creativity, talent, sense of humor and knowledge of the participants exceeded the highest expectations of the jury.
All participants were awarded. Congratulations to the winners, Monika Bińczyk and Aneta Fryś!
The poster exhibition was presented at the factory to all employees.
We are proud and happy that Health & Safety is so important in our company!