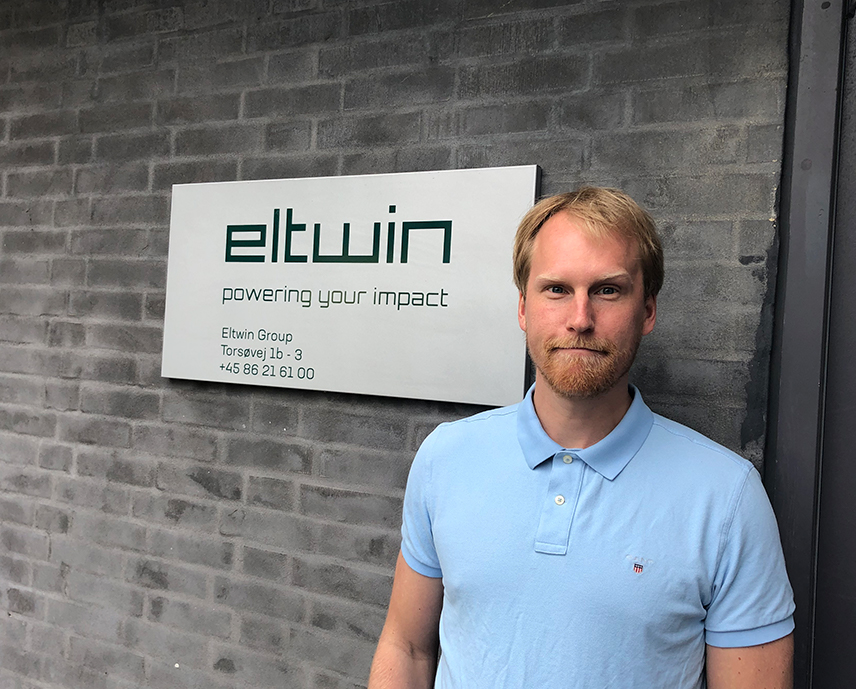 Welcome to Frederik Warfvinge
We are pleased to welcome our new employee Frederik Warfvinge as a part of our internal sales team.
Frederik will handle daily business for our customers and at the same time, specialize in our Eltwin IC and Eltwin Motron products.
His prior working experience includes internal and external sales from Danish and German tech companies. He was also employed by the Danish Consulates in Hamburg, Germany, and he has a master of Arts (MA) in International Business Communication in German from Aarhus University.
Frederik says about his new position:
- I like talking to customers and colleagues - especially on technical matters. So I'm happy I'll be in contact with many people every day.
We all wish Frederik a good start at Eltwin Group.