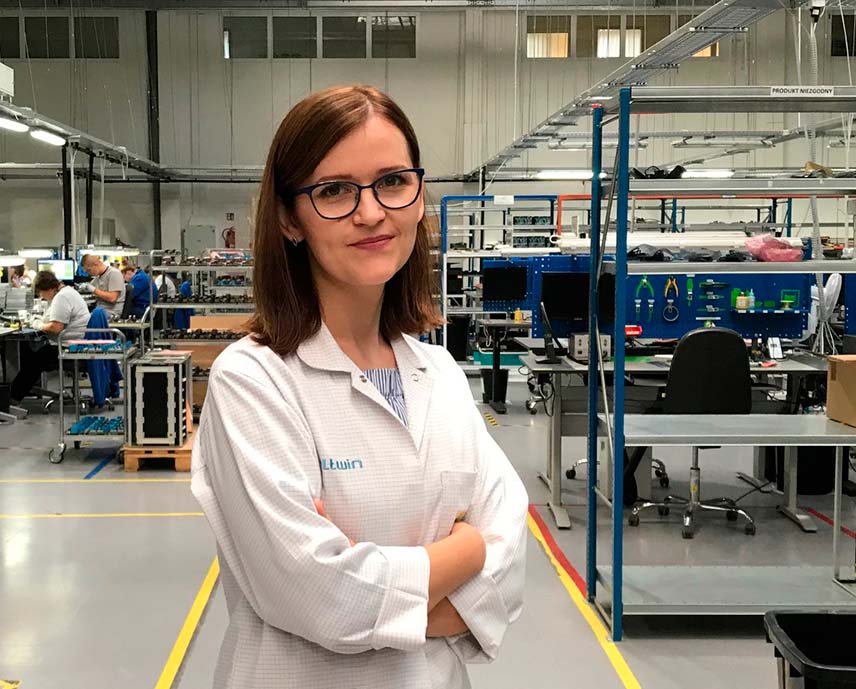 Health and Safety Award Winning Employee
We are delighted and proud to announce that our health and safety specialist, Emilia Szalewicz, has achieved third place in the competition "Health and Safety Service - the Best Employer Advisor".
The award is organized by the National Association of OSH Workers (OSPSBHP) in Poland and rewarded to the most committed representatives of the health and safety service. Through their work and consultancy, the representatives contribute to the implementation of a high safety culture and the reduction of the number of occupational accidents and diseases. Link

External link. to the article about the ceremony in Polish.
Emilia represented the Szczecin Region in the final national competition and is now awarded for her achievements and in recognition of her creative solutions for labor protection.
About her professional goals in developing a safe work culture and employee involvement, the award-winner explains:
- Our management is very committed and has high awareness of health and safety issues. That motivates me to develop our health and safety, instead of just fighting for the minimum required by law.
Emilia's activities include development of a production waste segregation system, the implementation of a chemical substances management system and the involvement of employees through the Safety Committee.
- I initiated the projects, but their implementation required the work of many people. So, the award I received, is the success of our entire company. I thank all my co-workers for helping me and for their support, Emilia sums up.
Congratulations Emilia. Well done!