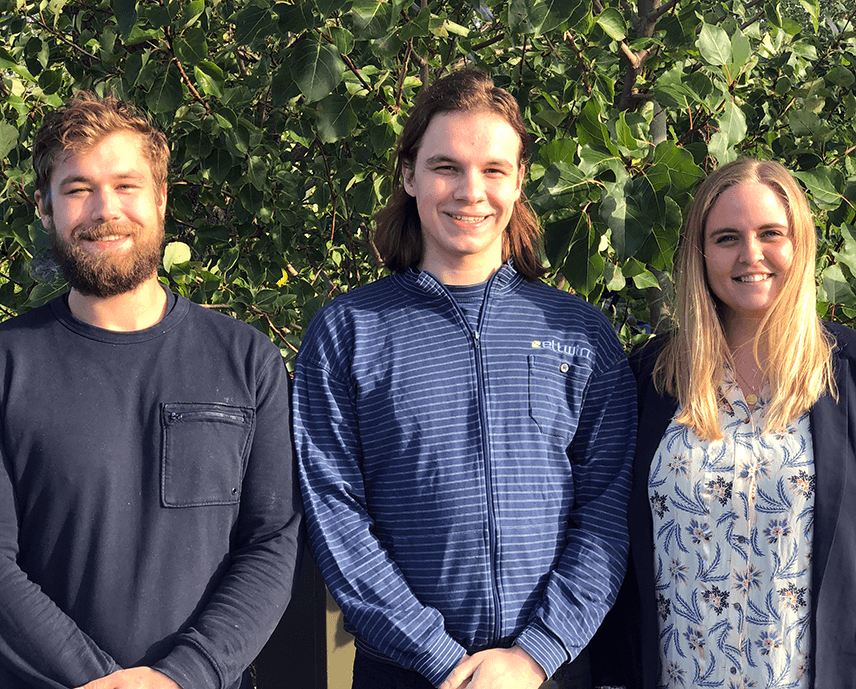 Students fuel their future at Eltwin Group
Mads Skov joins Eltwin Group as our new logistics intern and he also works in purchase. He studies Value Chain Management at the VIA University College, Aarhus. The internship is part of his studies, to gain vocational knowledge and get hands on experience.
At Eltwin, he primarily works on a project with focus on indirect suppliers, that are not directly connected to the products. Moreover, he supports forecasting for short-term purchasing and supplier analysis.
Casper Leonhardt Løhde joins as electronics technician apprentice. He studies at Aarhus Tech and the apprenticeship is part of his studies. Primarily, Casper works in the Test Department, where his tasks are tests of printed circuit boards and error detection and correction.
During the apprenticeship, he will also acquire experience in other parts of the production and the R&D Department.
Sarah Marie Nissen joins as our new CSR & Marketing intern. She studies International Business Communication and English at the University of Aalborg. The internship is part of her studies to gain knowledge and experience within the fields of CSR and Marketing. Sarah's tasks are within both internal and external communication.
During the internship, Sarah follows a CSR training course. The course is divided into three modules, where Sarah will acquire knowledge and skills within the field of sustainability and CSR in organisations and companies. When the course is completed and passed, she is a certified Sustainable Business Professional.
We are excited to help you gain knowledge and experience - welcome to all of you!