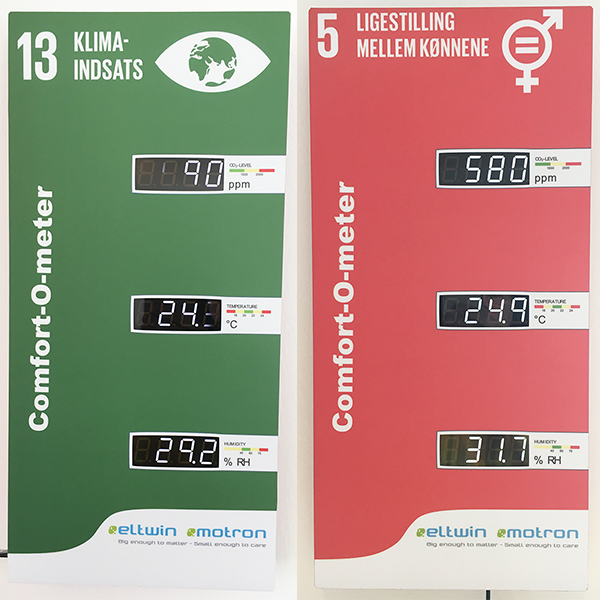 Measure the indoor climate
The climate - and also the indoor climate is on our agenda. To improve air quality and avoid warm, humid and heavy air we now measure our indoor climate with our own Comfort-O-Meter. The Comfort-O-Meters is hanging in offices and facilities at our site in Risskov.

In many offices and classrooms high room temperatures are often a problem. The heat comes - besides from central heating - also from computers, electronics, lighting and people. Areas with lots of sunlight can also add to the poor conditions.

The Comfort-O-Meter measures the current temperature, the humidity and the CO2-level at the same time. These three parameters are important in assessing the indoor climate. The meter also indicates the recommended level for the three parameters. This way you will always know when to replace the hot, heavy air with new, fresh air.

Good air quality improves the indoor working conditions and it gives our employees, above all, a greater well-being. A positive and important side effect is the increase of the productivity.