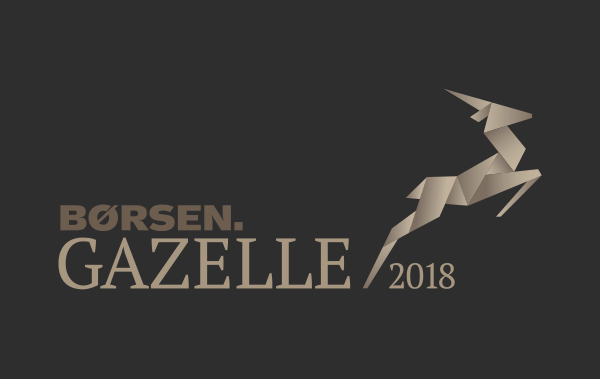 Eltwin Group lands The Børsen Gazelle Award 2018
We are proud to be recognized as one of Denmark's fastest growing and most dynamic companies, having landed our second consecutive Børsen Gazelle Award. The main criterion for this award is our rapid growth rate since 2014. Moreover, this achievement is the result of us being a thriving company where innovation, sustainability and international expansion are our key focus areas. A big thank you to our customers, partners and employees.
About the Gazelle Award
Since 1995, the Danish business and financial newspaper, Dagbladet Børsen, has identified Denmark's growing elite businesses making the award a symbol of growth. This prize is awarded annually to fast growing Danish companies, who have doubled their revenue over the last four financial years and have shown a positive increase in their gross result. The Gazelle Prize is among the most prestigious national Business Awards in Denmark.