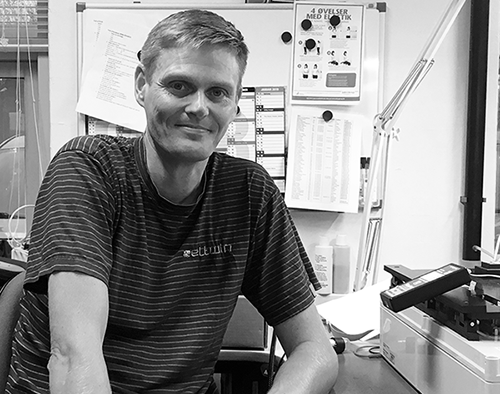 Frank Kjeldsen celebrates his 25th anniversary
Frank Kjeldsen, electronics technician, celebrates his 25th anniversary at Eltwin Group.
Frank joined Eltwin in 1993 when the company only had 20 employees. At that time, he primarily tested gas controllers for ventilation. Since then his job assignments have changed into repairs, development and maintenance of equipment for testing.
About his quarter of a century with Eltwin, Frank says, "It has been 25 good years with great colleagues, work environment and atmosphere. In recent years, Eltwin has grown rapidly and today we don't meet all our colleagues daily as we used to. But we still have the same spirit."
Eltwin Group proudly celebrates Frank's anniversary internally.
We congratulate Frank and look forward to a continued successful cooperation.