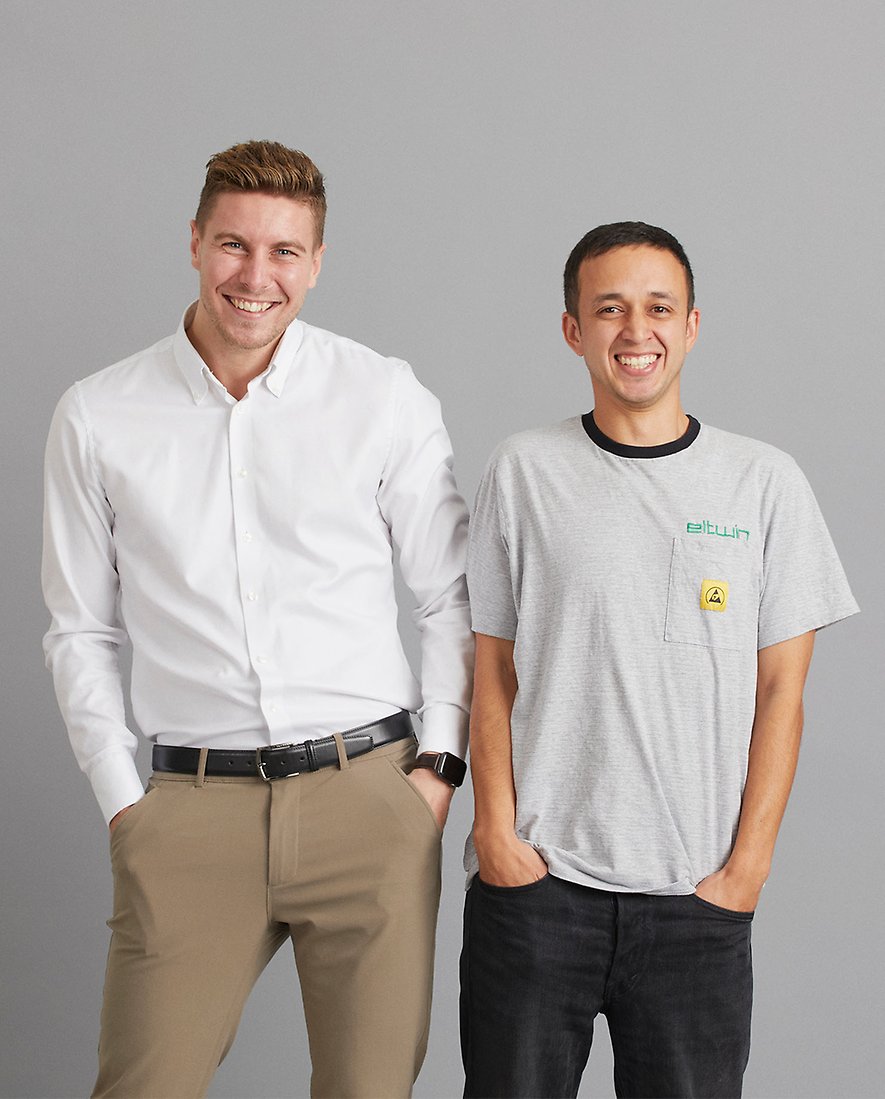 Fuel your future as a student or apprentice at Eltwin
Fuel your future at The Eltwin Group
We offer apprenticeships within the following areas:
Electronics technicians
Administration

Regardless of which area you're interested in, we would expect you to have already started or completed your basic training. We work closely with most vocational schools and colleges.
Internships for bachelor and master students
Are you interested in spending a semester gaining exciting hands-on learning and practical experience? Here, you can put your theoretical knowledge to the test in real-life projects.
We are always looking for students enrolled in university, who would like to gain professional experience while studying. And as an intern, you will thrive in our innovation-driven workplace.
Areas of previous internships:
Engineering
Marketing
Supply Chain
We are open for new areas
You can also combine an internship with your bachelor's or master's thesis.
Are you currently looking for thesis collaboration? At Eltwin, you are invited to formulate the topic of your thesis yourself or allow us to help you.
Either way, we support you throughout the writing process. We leverage our data and experiences to ensure your success, and by collaborating with our international teams, you'll have the unique opportunity to gain experience, build relations and strengthen your network for your future career.
You can also combine your bachelor's or master's thesis with an internship.
You are also more than welcome to apply for a student job At Eltwin Group. Here you get the opportunity to gain pratical experience along side of your studies. The tasks and hours can be flexible so it fits your specfic studies and interests. We will support you through your time as a student and if it is relevant for your study you can also combine your student job with a thesis collaboration or internship.
Interested? Please upload your application and CV in the form below.
Eltwin Group develops, manufactures and sells power electronics for the global OEM-market. We are specialists in AC/DC drives, soft starters and sensor technologies and have more than 40 years of experierence in our industry. We support the transition to a more sustainable society by producing energy efficient products that help our customers decrease their climate impact by lowering energy use. We have more than 300 employees worldwide and our corporate headquarters is located in Risskov, Aarhus. Our production facilities, warehouses and offices are located in Poland, USA and Australia. Eltwin Group is a part of NIBE Group with more than 18.000 employees globally. NIBE Group is listed on the Nasdaq Nordic Large Cap in Sweden.