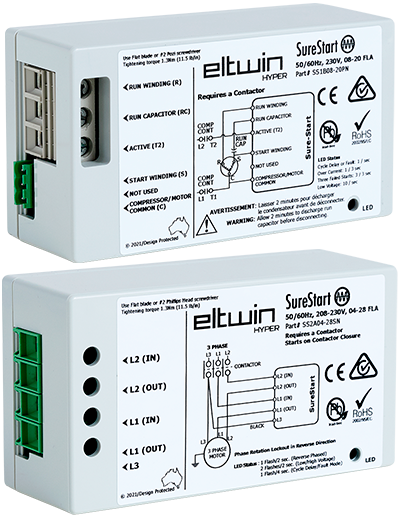 Eltwin Hyper specializes in design and manufacturing of single and three phase soft starter solutions. Our reliable and innovative soft start technology offers the perfect solution to solve the modern demands of running compressors/motors using backup power.
We are based in Australia and we also have an active presence in the USA and Europe.
Soft starters is all we do
Eltwin Hyper is constantly developing new products and is interested in hearing customer feedback/suggestions on developing new solutions to fit their needs.