Our employees are our most important resource. That's why we base our Workplace and Wellbeing Policy on trust, pride, and unity—and a commitment between management and employees to build and maintain these values for a positive, supportive, and welcoming work culture.
2020 Goal: 95% employee attendance 
2020 Result: 96,5% employee attendance 
of employees feel motivated and engaged in their work.
of employees have confidence and job satisfaction.
Employees rank their overall job satisfaction as
of employees feel a sense of unity and cohesion. 
*Survey figures are from Eltwin's headquarters in Aarhus, Denmark.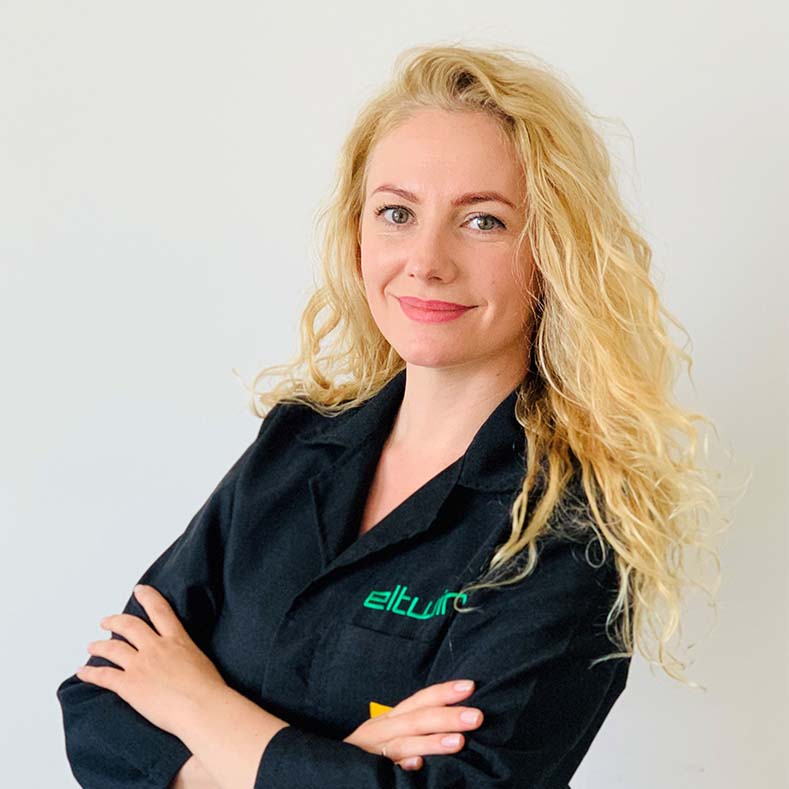 Nurturing long-term career development 
Now approaching her tenth year at Eltwin, Malgorzata Kurowska set clear career goals from day one. An ambitious, hard-working woman, Malgorzata began as a PCB board operator and is now a Process Manager, responsible for implementing project plans and overseeing a large team.
Learn how Malgorzata's own journey has fulfilled her career ambitions and inspired her to provide the same support to her colleagues.