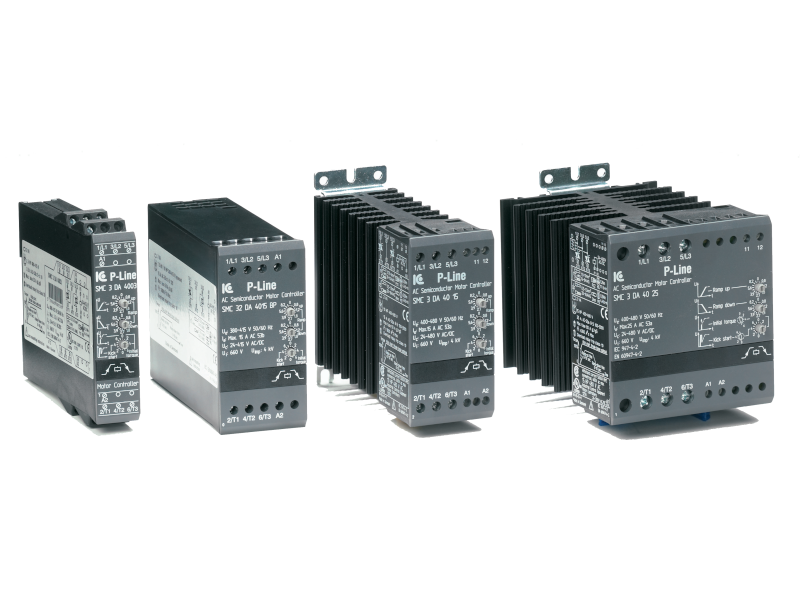 Electronic Reversing Contactor, SRC
The perfect solution for high-speed and long-term operations
Whenever two contactors with mechanical interlock aren't adequate, the electronic reversing contactor does the job.
The SRC has been developed to provide fast and precise motor control of reversing three-phase applications with two controlled phases.
The perfect solution for high-speed and long-term operations
Typical applications are damper actuators, conveyor belts, machine tools and
packaging machines.
Universal control voltage
Robust semiconductor design
Almost unlimited number of starts per hour without derating