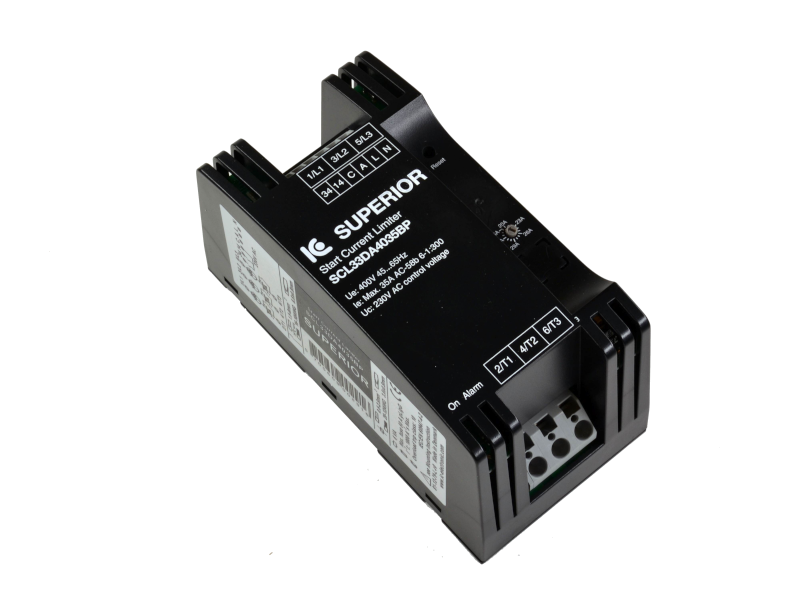 Avoid unnecessary wear and tear on your equipment
Protect your compressor motor against the risk of stalling during ramp-up, current imbalance and overload when running, with the intelligent soft starter for compressors. SCL has integrated bypass relay and a self-learning facility for easy integration.

• 230 Volts
• 230-480 Volts
SCL has been developed to start and run single-phase and 3-phase compressor motor applications.
Automatic detection of the compressor motor connected
Continuous monitoring of the motor current
Integrated electronic motor protection